Make Poverty History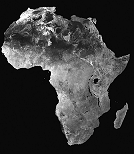 VATICAN CITY, July 2 (Reuters) - Pope Benedict hailed Saturday's Make Poverty History rally in Scotland and urged world leaders to honour past commitments to help the world's poorest people."God intended the earth and all it contains for the use of everyone and of all peoples," the Pope said in a message sent to Scottish Cardinal Keith Patrick O'Brien."For this reason, people from the world's richest countries ... should urge their leaders to fulfil the pledges made to reduce world poverty, especially in Africa, by the year 2015," he added.Saturday's demonstration in Edinburgh was aimed at putting pressure on the leaders of wealthy nations to agree measures to tackle global poverty at a summit in Scotland next week.The Pope said he would pray for the leaders to play "their part in ensuring a more just distribution of the world's goods."
I like his prayer. We pay farmers NOT to grow food, burn the extra which was grown, and refuse to support any gm-style foods which may help the poor in the world, and then lament about the poor. America has poor people- and although the poor may always be with us, we could at least try to keep them from starving as well! Being poor not the problem- the problem is food distribution.